The world of online news has changed rapidly in the last few years with video becoming an increasingly dominant means of telling stories on digital platforms. Understanding how to tell stories with video on platforms like Facebook can be tricky, as many as many of the traditional news package ideas no longer apply. Videos play without sound on small mobile phone screens to an audience that is constantly scrolling.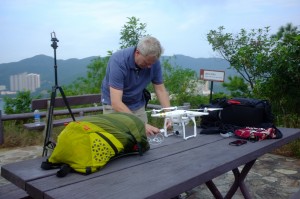 These three courses look at some tricks in telling short news stories with video on mobile platforms. The first course covers only the editing process. How to take visual materials and quickly reedit them into a short news package suitable to run on mobile platforms.
The second course looks at one example of creating a short video news story for mobile and demonstrates how a single operator can quickly create compelling content that can be used on multiple platforms.
The third course picks up on everything that was missed in the first two courses. creating a simple mobile studio, quick multicam editing and shooting with drone as well as other great tips for a working newsroom.
Continue on to the following short video news sections in this module: