Photography: Composition and light
Photography: composition and light
Once you know your way around the camera and have started to achieve some basic competency and consistency, you'll want to start taking your photography to the next level. This section is designed to give you some tips and assignment ideas to progress your photography skills a step further. There are two videos, one covering composition and one looking at light. Watch the videos and give yourself small assignments based on the guidelines. Remember if you want to move your photography beyond competent, it takes time and practice. Look at the results you are getting and try to analyse what you like.
Composition
This video takes your practice a little further, introducing you to principles of composition.
This video outlines key tips for understanding light and making the best of it into your photography practice.
One effective way to improve your photography is to look at other photographers; identify practitioners and styles you like and aim to emulate them in your own work. You'd never think to study art without looking at artists or going to galleries, yet many new photographers are focused on technical information and don't spend enough time studying photographers. You'll find a list of historic and contemporary photojournalists and documentary photographers below: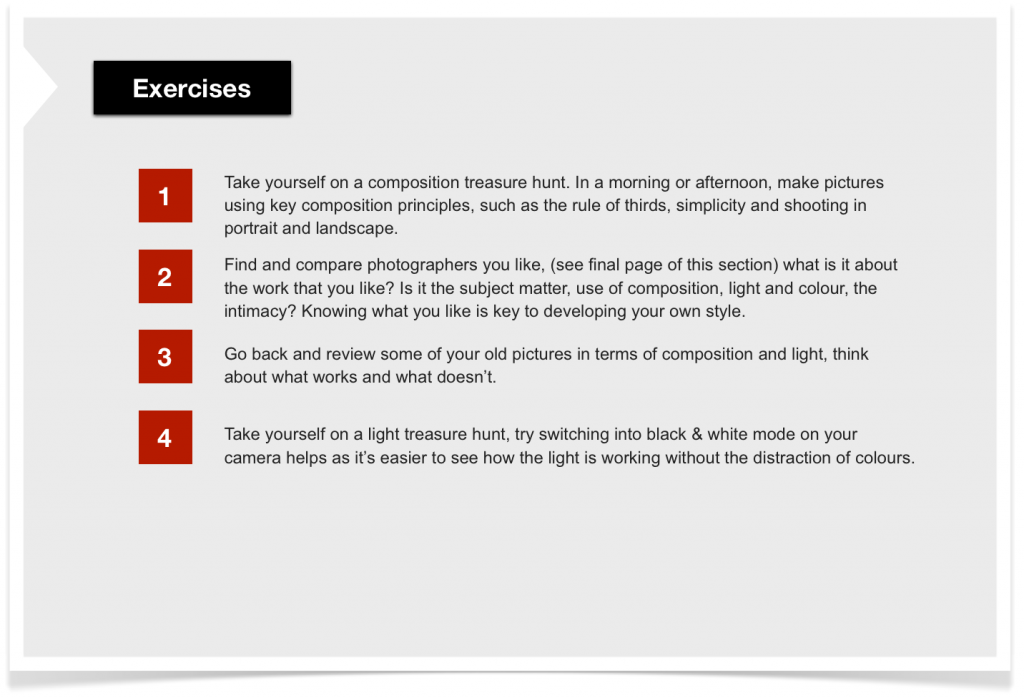 Continue to the next section: Photo Editing: Introduction