Going Mobile: Photography
In the first of two videos on mobile photography D J Clark talks through some of his best pictures from the assignment in Nepal, explaining how they came about and in some cases what went wrong.
Although the camera on a mobile phone has many limitations, it can still be a lot of fun to creatively explore the visual world around you. Remember the limitations and be prepared to do some legwork to get to the right place to take the picture and you can get amazing results.
Always bear in mind, the phone will struggle with low light and everything in the picture will be in focus. With that in mind use your feet to step back to get the full scene and zoon in to get a detail. You will be amazed at the quality of images phones can take now as you can see in this chapter where every image shown was taken with an iPhone4.
Once you feel comfortable with the phone's own camera then you can start experimenting with the hundreds of photography APPs that give you greater functionality and a particular look to your pictures.
In the second video on mobile photography, D J Clark looks at editing photographs on the phone using a variety of APPs.
I find it is better to find one or two APPs you like and stick to them for editing your pictures with tools you will become familiar with rather than try a whole array of APPs you are new to.
Be careful to avoid using filters if you are doing editorial assignments as these may breach the publications ethical guidelines on picture manipulation. The normal rule is to never change anything on the phone that you would not have done in the normal darkroom process. That means you can darken/lighten an image, change the contrast and change to black and white from colour or balance the colour but little else. Although it is tempting sometimes to change the focus in some areas of the picture and to add a colour tint, these are best avoided.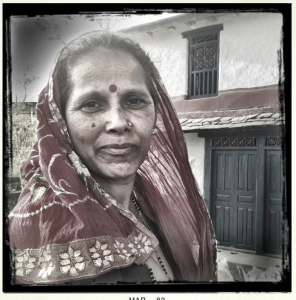 This image, shot with the Hipstamatic APP give a unique feel, useful for more creative assignments.
I would also recommend sharing your pictures as you are out on assignment on a social network like twitter, facebook or instagram. It's a great way to build anticipation for the main story and a good way for you to improve your photography.
Continue to the next section: Going Mobile: Mobile extras